HISTORY OF PCAN
The concept of a state police chiefs association was a vision of Jim Ruberson, a former Police Chief from Hastings. PCAN was established in 1987 under the leadership of Jim Ruberson. It was through Jim's initiative and persistence that the Police Chiefs Association of Nebraska, PCAN, was established. Jim traveled the State visiting with the many Police Chiefs promoting the need for an organization that would represent them.
The Association experienced the typical growing pains of any new organization. Issues such as what to name the organization, whether to be a separate organization or a division of the Police Officers Association of Nebraska, and the drafting of bylaws were just to name a few.
An early initiative of PCAN was to establish a State accreditation process that would give departments which could not afford national accreditation the opportunity to acquire recognition for adhering to professional standards. The concept of agency accreditation lost momentum over the years and eventually the State accreditation program was ended. Several police departments received state accreditation through PCAN while the program existed.
PCAN continues to work in maintaining the momentum it has achieved over the past several years.  The opinion of PCAN, as well as its support, is now sought on a regular basis.  Members now routinely testify during committee hearings on select bills.  PCAN is stepping up its effort to represent all police chiefs and law enforcement in the State by ensuring that a strong message is delivered to lawmakers, government officials and policy makers unaware of the already burdensome role of policing in these budget strapped times.
Recently, PCAN joined with the Police Officers Association of Nebraska, POAN, and the Nebraska Sheriffs Association, NSA, in obtaining the lobbying services of Nowka & Edwards to advocate law enforcement interests and positions before the Nebraska Legislature and other policy-making bodies.
President
Chief Bryan Waugh, Kearney Police Department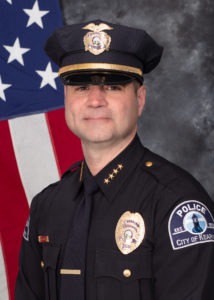 BACKGROUND
Chief of Police, Kearney Police Department
Commander, Special Operations Division, LaVista Police Department
Captain, LaVista Police Department
Sergeant, LaVista Police Department
Detective, LaVista Police Department
Police Officer, LaVista Police Department
Security Police, United States Air Force
Graduate of the FBI National Academy
Graduate of the University of Oklahoma – MA, Administrative Leadership
Graduate of Bellevue University – BA, Management
Graduate of Metro Community College – AA, Criminal Justice
First Vice President
Chief Bob Lausten, La Vista Police Department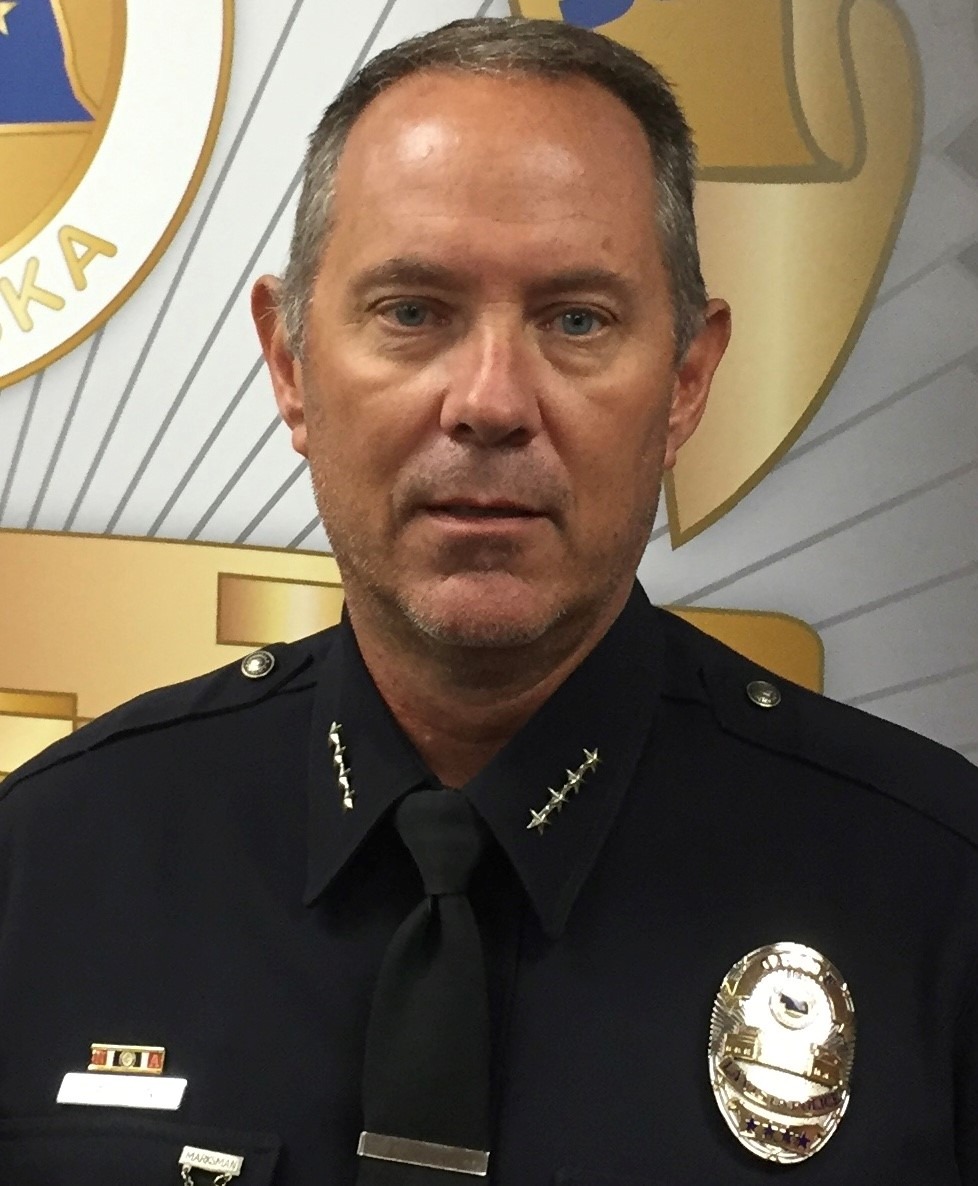 BACKGROUND
Chief of Police, La Vista Police Department
Lieutenant, La Vista Police Department
Police Officer, La Vista Police Department
Police Officer/Detective, Los Angeles School Police Department
Correctional Officer, Texas Department of Corrections
Graduate of the FBI National Academy
Graduate of the Northwestern University School of Police Staff and Command
Graduate of St. John's – MS, Criminal Justice
Graduate of Sam Houston State University – BS, Criminal Justice
Past Member, Nebraska Police Standards Advisory Council
2nd Vice President
Chief Adam Story, Hastings Police Department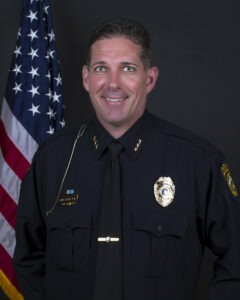 BACKGROUND
Chief of Police, Hastings Police Department
Captain, Hastings Police Department
Sergeant, Hastings Police Department
Detective, Hastings Police Department
Tri-City Federal Drug Task Force Investigator
Police Officer, Hastings Police Department
Graduate of the FBI National Academy
Graduate of Doane University – MA, Management and Leadership
Graduate of the University of Nebraska at Kearney – BS, Criminal Justice
Past President
Chief Kevin Spencer, Scottsbluff Police Department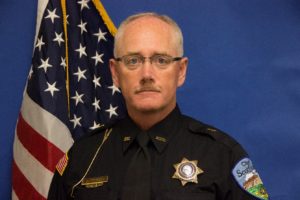 BACKGROUND
Chief of Police, Scottsbluff Police Department
Captain, Scottsbluff Police Department
Chief of Police, Morrill Police Department
Deputy Sheriff, Pawnee County Sheriff's Office
Detective, Great Bend Police Department
Graduate of the FBI National Academy
Graduate of the American Military University – BA, Criminal Justice
Secretary
Retired Chief Mark Kula, U.S. Dept. of Veterans Affairs Police Department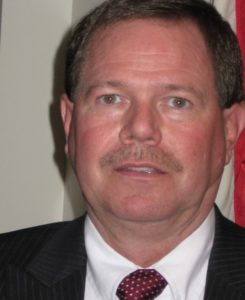 BACKGROUND
Police Officer – Part Time, Plattsmouth Police Dept.
Retired National Office Regional Chief of Police, U.S. Dept. of Veterans Affairs
Retired Nebraska/Western Iowa Chief of Police, U.S. Dept. of Veterans Affairs
Deputy Chief, U.S. Dept. of Veterans Affairs
Sergeant, U.S. Dept. of Veterans Affairs
Police Officer, U.S. Dept. of Veterans Affairs
Instructor, Nebraska Law Enforcement Training Center
Senior Special Agent, U.S. Dept. of the Treasury
Police Officer, Fremont Police Department
Graduate of Midland University – BA, Business Administration
Treasurer
Chief Richard Hickstein, Chadron Police Department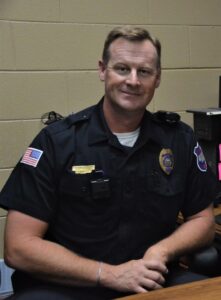 BACKGROUND
Chief of Police, Chadron Police Department
Lieutenant, Chadron Police Department
WING Task Force Investigator
Sergeant, Chadron Police Department
Police Officer, Chadron Police Department
Graduate of the FBI National Academy
Graduate of Chadron State College – BS, Criminal Justice
Region 1 Director
Chief Joe Aikens, Sidney Police Department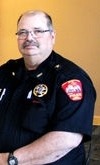 BACKGROUND
Chief of Police, Sidney Police Department
Assistant Chief of Police, Sidney Police Department
Investigator, Sidney Police Department
Police Officer, Sidney Police Department
Communications Officer, Sidney Police Department
Military Police Officer, United States Army
Region 2 Director
Chief Don Miller, Norfolk Police Department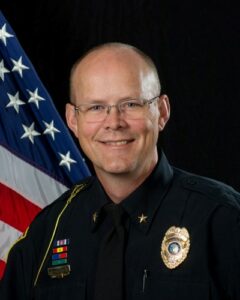 BACKGROUND
Chief of Police, Norfolk Police Department
Captain, Norfolk Police Department
Sergeant, Norfolk Police Department
Corporal, Norfolk Police Department
Detective, Norfolk Police Department
Police Officer, Norfolk Police Department
Commander, Tactical Response Team, Norfolk Police Department
Graduate of the Northwestern University School of Police Staff and Command
Graduate of Northeast Community College – AA, Criminal Justice
Region 3 Director
Chief Steve Rathman, Plattsmouth Police Department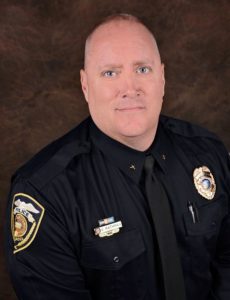 BACKGROUND
Chief of Police, Plattsmouth Police Department
Training Officer, Grand Island Police Department
Sergeant, Grand Island Police Department
Deputy Sheriff, Hall County Sheriff's Department
Graduate of the FBI National Academy
Graduate of Doane University – MA, Management
Graduate of University of Nebraska – BS, Criminal Justice